19.12.19
We're moving to begin the next phase of our journey
Accelerate is moving both the Head Office and the Centre for Excellence and Innovation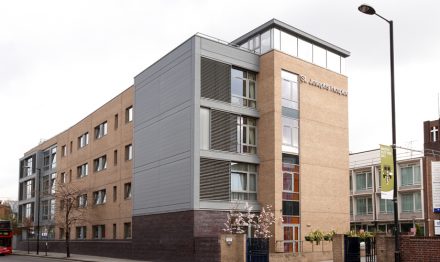 After many years of delivering care to a significant number of people with complex wounds and lymphoedema, Accelerate is moving.
Both our Head Office and Centre for Excellence and Innovation are relocating from our Mile End site to a newly refurbished Centenary Wing at St Joseph's Hospice.
Following an extensive 2-month refurbishment period, our new site is  looking great and we look forward to welcoming you to the Centenary Wing from 23rd December 2019. All our services remain the same and keep our focus on lower limb, complex wounds, lymphoedema and, of course, mobility.
We have some exciting new initiatives  launching in 2020 so watch this space for details of our exercise classes, patient focus groups and more.