02.03.21
Looking back, looking forward: a decade of swelling management in North East London
Lymphoedema,
or chronic oedema, appears at times to be mysterious and misunderstood. The reality is that sadly, it is not seen in the same manner or importance as other significant conditions such as obesity.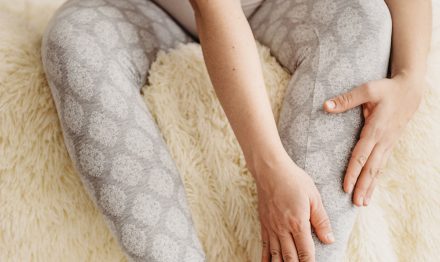 Yet the negative effects of this condition, when unmanaged, can have long term physical, psychological, social, and economic impact on patients, and the wider health economy. A quote received in our early years is an example of one healthcare professional's take on this condition: "As rare as hen's teeth". Well, let me tell you, it is far from rare and affects six people in every 1,000 across our population, which means that in any Integrated Care System (ICS) with a 3m population, we are looking at over 18,000 people.
The right care at the right time
Although this condition affects a significant percentage  of individuals across our population, the management of lymphoedema does not necessarily require all to access specialist input. It's vital however that people receive the right care at the right time, and without delay.
Consideration needs to be given to planning provision of services that can both be accessed early to help avoid deterioration and focused at different levels of complexity to provide effective management for this group.
This will span the whole of local provider services to enable prevention, early intervention, local base placed community management, specialist support and multidisciplinary support for the most complex.
In north east London approximately 14,000 people will live with some sort of swelling and will at some point require support from healthcare services to prevent harm occurring.
As of 2 March 2021, Accelerate has 2,212 active patients with lymphoedema across north east London (NEL). Over this last year (including discharges) this equates to 1.8 per 1,000 population across NEL who have been supported by our service.
Spotting swelling symptoms
Whilst the diagnosis of lymphoedema may seem very complicated it simply comes down to three causes that may affect the effectiveness of our lymphatic drainage system:
Primary lymphoedema – an inherent fault in our lymphatic drainage which leads to inadequate drainage
Secondary to overload
Secondary to damage
Cancer related lymphoedema is the most recognisable type of lymphoedema. For the majority of those living with Lymphoedema or Chronic Oedema, there can be a combination of both damage and overload to the lymphatic system. Higher prevalence will be seen in those with multiple conditions, obesity and increasing age.
I would challenge everyone reading this blog to look at legs and feet as this area is the most visible. Look around you whilst on the tube, shopping, walking, or when with your family and friends. You will see swelling all around, count the numbers that you will see. There will be a whole variety with long term swelling secondary to cancer, poor mobility or venous insufficiency and the degree of swelling will vary.
Progress with the delivery of specialist support
Historically there was no specialist service for Lymphoedema across the East London patch; there was minor provision within oncology clinics or palliative care services. There was an increasing awareness within the UK during the period of 2006-2008, highlighting the importance of service provision and the national variation in what was provided. At this time, Tower Hamlets Primary Care Trust (PCT) had a very established local Specialist Wound Care Service as part of community services.
A component of this service which had evolved since the early 1990s was the East London Wound Healing Centre. This was a blended multidisciplinary team that had organically collaborated from primary and secondary care. The team was comprised of Specialist Wound Care Nurses, a Consultant Dermatologist, a Podiatrist with a focus on Biomechanics with additional collaboration from Plastics and Vascular from the acute trust. During these very early years, many lymphoedema patients flowed through this wound care complex clinic but there were no formal commissioning arrangements in place at this time. In 2008 a local community lymphoedema service for Tower Hamlets was commissioned.
In 2011, with the advent of Clinical Commissioning Groups, our service spun out of the NHS to become a social enterprise under the right to request and Accelerate CIC [Wound care and Lymphoedema] was born on 1 November 2011, making this coming November our 10th Anniversary.
At this point we were commissioned for Tower Hamlets only and continued non-contracted NHS provision for complex Wound Care and Lymphoedema throughout the wider East London Area. Even as a small team of 7 nurses,  we recognised collectively that we could provide pragmatic cost-effective solutions to improve care for those living with complex wounds and Lymphoedema. In truth we were determined and passionate in our resolve to improve access to a service for those with Lymphoedema.
As the service in Tower Hamlets became established, so did our relationships with our neighbouring boroughs across various providers and commissioners, the patient voice was also strong in demanding local provision. Fast Track to 10 years on and we are now commissioned across our 7 local CCG's in NEL ICS for specialist lymphoedema management.
Improving quality of life for patients
We heard from our patients that the journey to obtain treatment, was and sometimes still is, not  a straightforward one. This was particularly noticeable as the service developed in our early years and commonly patients would report that the condition was often dismissed, ignored or there had been multiple referrals but not to the right place for treatment and appropriate diagnosis. The usual reports from patients is that they had been told
"Why does a little bit of swelling matter? And in the very severe and complex cases there is very little on offer to manage this condition".
Lymphoedema / chronic oedema management is not necessarily complex, there are simple fundamentals of management that can be transformative to a patient's quality of life and long-term wellness. Sharing these principles and empowering other healthcare professionals across the system ensures increased knowledge, and an improved pathway and patient experience.
What is the direction of travel heading towards 2031 for the 20th anniversary of Accelerate?
Our ambition is to ensure that there is an innovative, end to end service model for lymphoedema across NEL health care system.  Increasing our public partnership approach to shape  future services. All healthcare providers will be clear on how they can contribute to improving patient experience and recognition of symptoms, and facilitating early intervention and cost-savings. Increasing our public partnership approach to shape  future services and general recognition of this condition within the public arena. As the ICS model emerges, part of this journey will include digital transformation to enable not only visibility of patient and system outcomes but also tools to facilitate and support patients in the management of this life-long condition.
Without a doubt, significant and measurable progress in relation to Lymphoedema provision has been made in NEL in the last 10 years.  In truth, NEL remains the only ICS where one single Lymphoedema community service is commissioned from one provider in the south east of England. To bring ongoing measurable benefit to the population and the resources in NEL ICS, the fine tuning and streamlining needs to continue as we work towards a desired and shared vision for lymphoedema care. Roll on 2031 when a story of significant progress will not only be told but the visible impact of insightful commissioning will be there for all to see.
About the Author:
Caitriona O'Neill is the Director of Clinical Services and Lymphoedema, Accelerate Member, Pan London Lymphoedema Community of Practice Group Trustee, British Lymphology Society