25.05.21
Improving access to lymphoedema care for patients undergoing treatments for head and neck cancer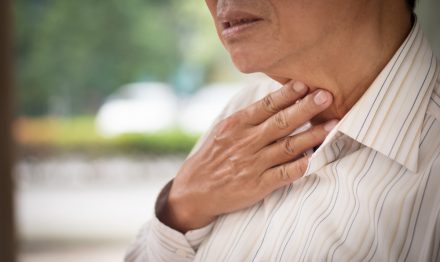 Accelerate  are proud to have set up virtual training for the Speech and Language Therapy teams at North East London Foundation Trust (NELFT), along with their network Clinical Nurse Specialist and Speech & Language Therapy colleagues in Barking Havering Redbridge University Trust.
As a result of this, all patients preparing for radiotherapy are now provided with first-line lymphoedema advice and preventative exercises, supported by written and video information which patients are encouraged to follow before and throughout treatment.
Treatments for head and neck cancer are known to result in lymphoedema around the face and neck. This can impact on rehabilitation and appears to be a contributing factor to swallowing problems, which can have significant safety and quality of life implications.
The North East London Foundation Trust (NELFT) Speech & Language Therapy team were keen to improve access to lymphoedema care for their patients undergoing treatments for head and neck cancer.
They undertook some great collaborative work with Dr Karen Robb (Programme Lead for Personalised Cancer Care for the North East London Cancer Alliance), Caitriona O'Neill (Director of Clinical Services and Lymphoedema) and her team at Accelerate, the main provider of specialist lymphoedema care in north east London.
Following both surgical and oncological treatment, any patients with noticeable lymphoedema or swallowing difficulties are referred to the Accelerate service for specialist intervention.
It is hoped that the introduction of this care pathway will result in improved outcomes for our patients.
The British Lymphology Society have a guide about managing lymphoedema after treatment for head and neck cancer.
If you have any questions about this work, please get in touch nelondon.lcop@nhs.net