01.11.21
Celebrating 10 years of Accelerate
We are so proud to have reached this milestone... what's next?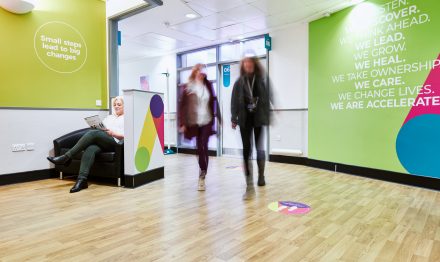 We are incredibly proud to be celebrating our 10 year anniversary.
Ten years ago a group of seven highly dedicated healthcare professionals decided to take the plunge and spin out of the NHS in order to preserve their ability to transform the delivery of wound and lymphoedema care.
Download a pdf of our 10 year story
What a journey it's been! Seven has become a dedicated team of over 40 healthcare and business professionals committed to transforming wound and lymphoedema care.
In 2021 we are able to demonstrate the impact of our team on patients' lives, on the East London footprint and on the wider commitment to raise the importance of these areas in the context of both financial management and productivity.
We impact on 3,000 lives every year, empowering our patients to take control
We provide the right care and improved systems create significant savings for our commissioners
We provide education through our Academy which creates leaders to continue great delivery of effective care
Being data driven creates improvements and gives us clinical insights
Transformation and Quality Improvement drives the now team of 40 Accelerate personnel.
What's next?
We are asking our community, patients and colleagues, what should be next for Accelerate?
Our mission to change and improve lives remains central but how should we do this now, in these challenging times and in a time of digital opportunity for many but not for all?
How do we increase access to life changing wound and lymphoedema care and reduce inequalities in communities and variation in access. We are listening to the views of our community and we will respond to, and act on the challenges this will bring!
Watch out for our monthly updates and stories from our team and community over the next 10 months.