Working at Accelerate
Accelerate is a workplace where you get to do good and feel good
Build a career you love
Careers at Accelerate – We're putting the happy back into healthcare careers with a workplace where you get to do good and feel good. That means ample time to care for patients but also time for you. Where there's enough challenge to keep things interesting but the best-in-class training and support to make sure you never feel overwhelmed. And where your talent and experience are rewarded with a salary and benefits package that are among the best in the sector.
An exceptional learning environment – Careers at Accelerate
There is no training ground quite like what you'll find at Accelerate. As well as access to our renowned Accelerate Academy that trains professionals from across the country you'll also be part of an exceptionally talented team that includes some of the UK's leading experts in woundcare and lymphoedema management. Join us as a novice and you'll leave an expert. Join us as an expert and you'll find a stimulating environment that encourages you to raise your game even further.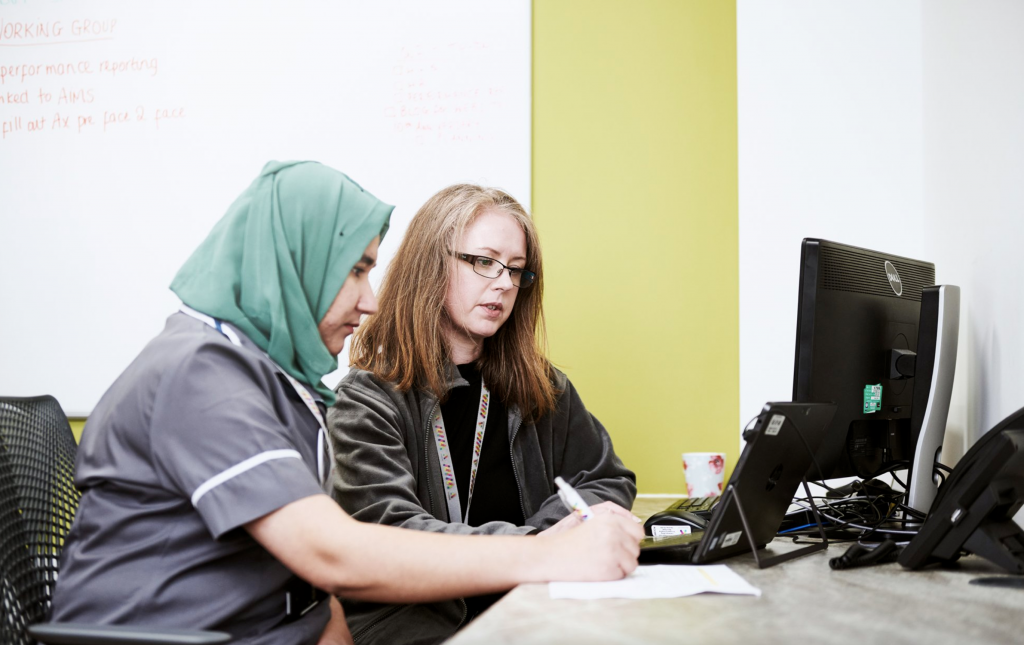 Time to care – Careers at Accelerate
We don't just talk about time to care at Accelerate. We make it happen. We build it into work plans so you get the time to really listen to and care for patients – and to see the difference you're making to their lives. It's why when we ask people why they choose to work at Accelerate the number one answer is always the impact they have on people's lives.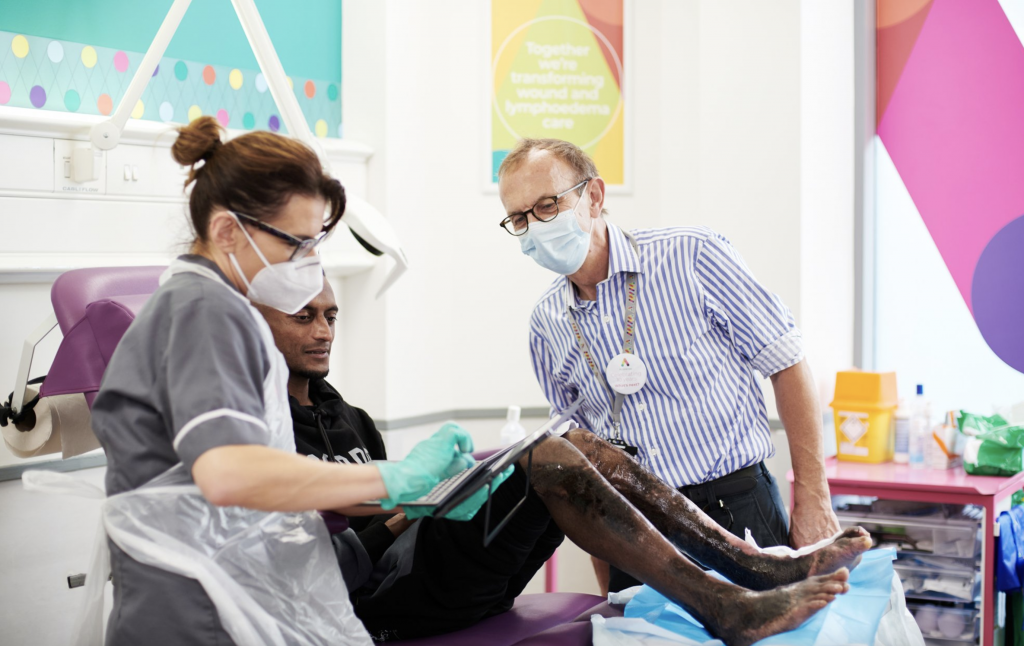 Time for you
A career in healthcare shouldn't come at the expense of your own wellbeing. We actively battle the culture of burnout and overwhelm that is common in healthcare with clear boundaries and structures that put our people's happiness first. That means regular office hours of 9-5.30, flexible working, an industry-best holiday allowance of up to 33 days (plus bank holidays), and quarterly team events to celebrate success.
Good challenge
Research has shown that happiness at work comes from having the right mix of challenge (how difficult something is) Vs mastery (how skilled you are at something). It's this balance that we aim for at Accelerate. You'll encounter complex challenges that require creativity and skill to manage – whether that's at individual wound or broader patient population level. But crucially, you'll get the time, training and support you need to find solutions. The result is an exciting workplace where people feel capable, creative, and fulfilled.
Careers at Accelerate
We are always on the look out for talented people to join our Team and welcome expressions of interest at any time, particularly for these roles:
Lymphoedema Specialist
Clinical Lead for Lymphoedema
Wound Care Nurse
Wound Care Specialist
If you're interested in any of these roles or would like to know more about working at Accelerate, please email us at info@acceleratecic.com
What members of our team have to say