Click!
An intelligent online tool to transform dressing management. Click gives you access to all available dressing products listed in your formulary and more where appropriate... all at the best possible prices!
Smarter, faster, better dressings management in a Click!
We knew there had to be a better way for clinicians to order and manage the products they need to transform wound and lymphoedema care – so we built it.
Click is an intelligent new dressing management system that doesn't just give you products but gives you the data-driven insights needed to optimise dressings management within your organisation.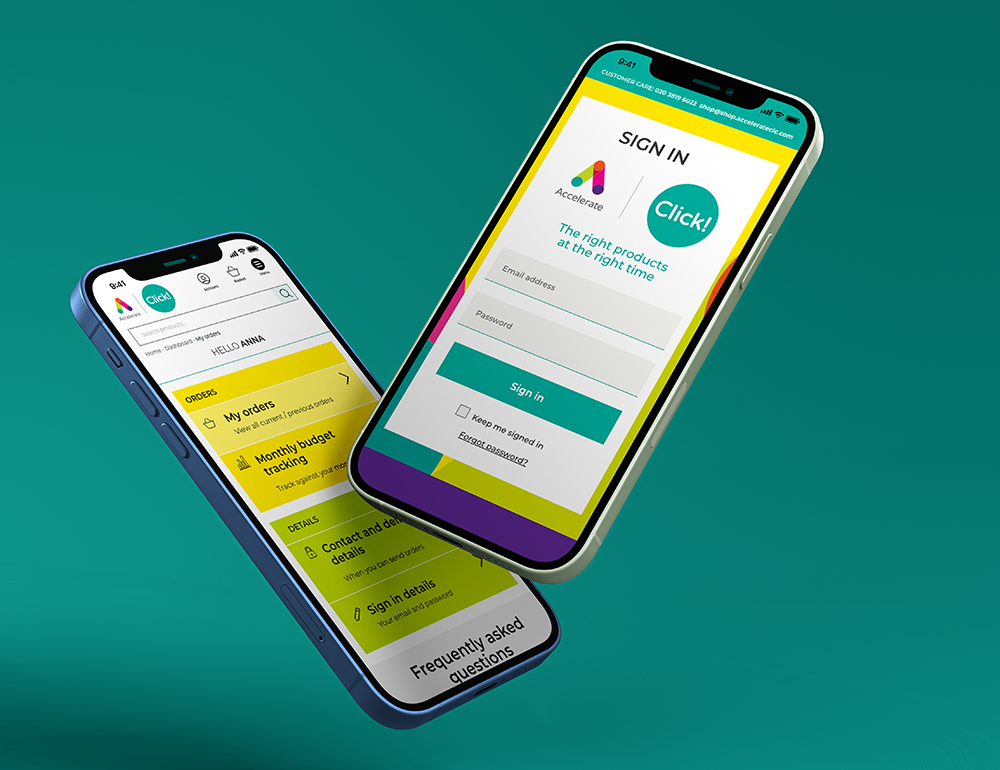 Don't just order – optimise
Click's intelligent data combined with Accelerate's expertise in dressings optimisation lets clinicians match the right product to the right patient.
It shows where and when changes should be made to the amount or type of products to fine-tune formularies for patient populations and significantly reduce the number of wasted dressings.
The result is efficient, future-ready dressings management that works for patients and your budget – in a Click!
Book your 15 minute demo today
See how Click! could work for you