Our board
Our board, consisting of both Executive and Non-Executive Directors, constitutes the governing body of Accelerate. Currently Made up of  five members, the Board is responsible for overseeing Accelerate's assets and resources and for making sure good management practices are embedded across the organisation.
Dr Helen Glenister – Chair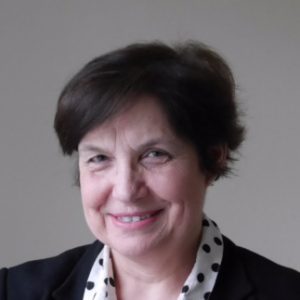 Helen has a nursing background and has spent 30 years working within and with the NHS in acute hospital, primary care, mental health, community and commissioning settings. Throughout her career she has held positions which have combined clinical, leadership, research and business development experiences. Educated to PhD and MBA levels, Helen had a key role in establishing the National Patient Safety Agency, where she was Director of Safer Practice and Deputy Chief Executive. She has undertaken work with WHO on quality of care and safer practice solutions.
Helen has worked with the private sector to deliver health care improvement and health and wellness programmes to commissioners and providers. An important element of this work has been technology and working with providers to get the most out of technology. Helen has held executive Board positions for 20 years in the NHS, Department of Health, and private sector, and is a Trustee of Isobel Hospice, Welwyn.
Alison Hopkins – Executive Director & CEO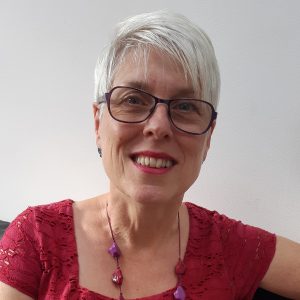 Alison is Accelerate CIC's first CEO. She led the team's Right to Request in 2011 resulting in the set-up of Accelerate CIC as an independent organisation, the best route to developing this specialist wound and lymphoedema care service for NHS patients. She has specialised in wound care since 1989 and has an MSc in Psychology and Health. She first joined Tower Hamlet's District Nursing Service in 1986 setting up the leg ulcer service in 1989.
As a Tissue Viability Nurse she was mentored by the late Professor Gerry Bennett, founder of the East London Wound Healing Centre. The British Journal of Nursing awarded Alison 'Tissue Viability Nurse of the Year, 2013'. Alison oversees the smooth running of the organisation and its development as well as continuing to provide clinical care to patients. She also contributes to the development of the field, writing in academic journals and speaking at conferences.
Alpana Malde – Commercial Director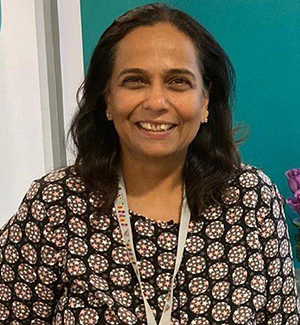 Alpana joined Accelerate as Commercial Director in July 2022. She brings a wealth of commercial and financial expertise to the Accelerate Strategic Leadership team. She has worked in commercial and not for profit organisations, and since 2004 has been part of leadership teams in two hospices. She was responsible for negotiations with the NHS and also for the financial strategy in these roles.
Alpana says , " I am very excited to join Accelerate at a crucial juncture. I hope my commercial skills will support Accelerate to secure its position as the leading provider of complex wound and lymphoedema care in North East London and beyond."
Rizk Saade – Vice Chair & Non-Executive Director

Rizk is the Vice Chair of the Board and the Chairman of the Remuneration Committee. He brings years of experience in private investments, investment banking and management consulting across the US, Europe, and the Middle East. Rizk was most recently a Vice President within the Mergers & Acquisitions team at HSBC in London where he advised companies on acquiring and selling assets, raising debt and equity, and pursuing growth opportunities. Prior to that, he was a strategy and management consultant.
Mr. Saade has experience starting and running a number of successful businesses in the UK and is a Vice Chair and Trustee at The Philological Foundation, a London-based educational charity where he leads investment activities.
Will Evans – Non-Executive Director

Will designs and runs sustainable social businesses and helps others to do likewise. He is an expert in strategy design and balancing growth, financial sustainability, and impact. He is a firm believer that all organisations should contribute positively to the communities that support them and works with a wide range of them to define and deliver on purpose.
He is a founding director of Ignition Brewery, a not-for-profit brewery that employs people with learning disabilities and showcases their talents in making great beer. Ignition is a sustainable business that pays the London Living Wage and is expanding nationally to further its core purpose of creating meaningful jobs for people with learning disabilities. More beer, more jobs.
Peter Lock – Non-Executive Director

Peter has worked in healthcare for over 14 years, as well as working in financial services, utilities sector and consultancy. He is currently the Global Procurement & Commercial Director at Bupa, the leading global healthcare provider, having also held a number of other executive roles at the company in operations and business development.
In addition, Peter is a Non-Executive Director for CSH Surrey, a private co-owned social enterprise, delivering high quality, innovative community healthcare services in partnership with the NHS. At CSH Surrey Peter is the Senior Independent Director and the Chair of the Finance, Digital and Innovation Committee.
He is passionate about people, customer centricity, innovation and helping organisations grow. Peter is also a mentor with Moving Ahead, as part of their Mission Include programme.
Dr Devaki Bhatta – Associate Non-Executive Director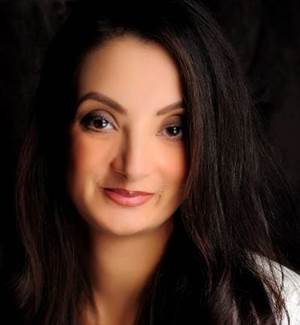 Devaki is an experienced healthcare innovation professional with entrepreneurial leadership experience in Board-level positions within multidisciplinary SME environments, bridging the interface of industry, academia and government.
She is currently cofounder of a digital health start-up developing remote mobility monitoring solutions for healthy ageing and is passionate about digital transformation of health and social care to reduced entrenched health inequalities.
She is a Fellow of the Royal Society of Chemistry, a member of the Institute of Engineering Technology's Innovation and Emerging Technologies Policy panel and was formerly Senior Business Mentor on InnovateUK's Women in Innovation programme. She has a 1st class honours BSc in Biochemistry from Imperial College London and a PhD in Biotechnology from the University of Cambridge.
Diane Hayes – Membership Representative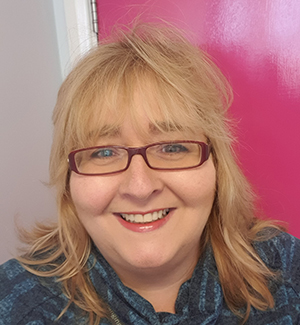 Diane attends our board meetings on behalf of our membership.